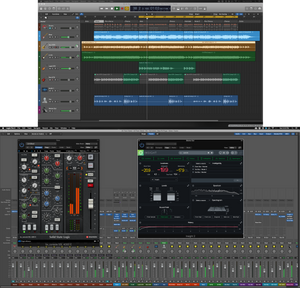 Let Music.Be
Mix Your Song
Sale price Price $0.00 Regular price
Let Music Be is a small studio that does not have the space for full band recording. Singer/songwriters and duos can record at our location in Kingston, Ontario. For larger arrangements, you'll need to record in a larger studio.
Once the tracks are recorded, we can discuss your vision and the direction you want the track to take. Provide a few reference tracks that I can listen to before I begin mixing, and I will make your vision into a reality. You can decide how much creative control you let me have in the effects that are added to the tracks. 
When I'm done, you will have a mix that is ready for distribution to online streaming services or to have it mastered professionally mastered for CD or vinyl release.
Fill out the contact form to reach out and we can discuss the details of your project. Each project is different, so the quote is tailored to your needs.